Click the book cover or title to go directly to the Amazon product page. (All links to Amazon are affiliate links. If you follow the links and order goods, I receive a commission.)
"Weihnachtsplätzchen zum Vernaschen" by Alina Jacobs (original title: "Eating her Christmas Cookies") is the first book in a five-part series and, who would have thought, it's about Christmas, baking cookies and, of course, am man and a woman who get to know and love each other and occasionally do naughty things together. (November 2023)
---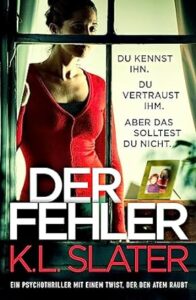 "Der Fehler" (original title: The Mistake) is a stand-alone psychological thriller by K. L. Slater. It's about a dead boy—and a toxic relationship. Published by Bookouture Germany. (September 2023)
---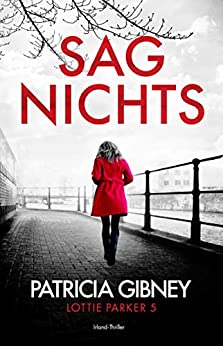 "Sag nichts" (original title: Tell Nobody) is the fifth book of Patricia Gibney's series about Detective Lottie Parker. Like "Die stummen Kinder"/"The Silent Children" it was published by Bookouture. The story is about kidnapped and killed children: not for the faint of heart!
---
"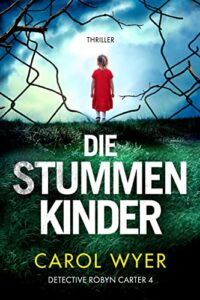 Die stummen Kinder" (Original title: The Silent Children) is the fourth part of Carol Wyer's series about Detective Robyn Carter. A serial killer thriller with a twist!
---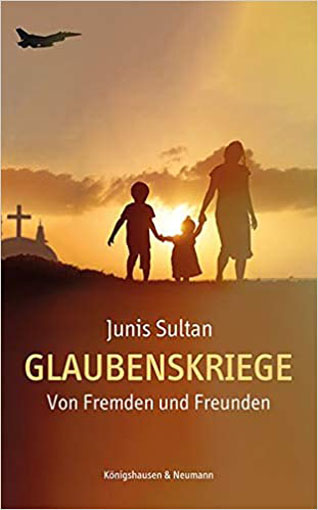 "Glaubenskriege" tells the story of Junis Sultan, born in Iraq into a wealthy family, who due to the Gulf war ends up as a refugee in Germany.
---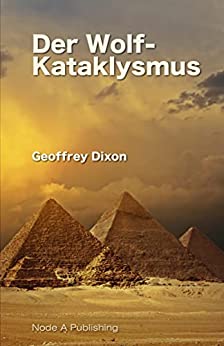 "Der Wolf-Kataklysmus" is a novel by Geoffrey Dixon (original title: The Wolf Cataclysm) about a fictional incident 3,000 years ago. At that time, a supernova would wipe out all life on Earth—but since scientists were able to predict this cataclysm and the whole world believed them, arrangements could be made in an international collaboration, and only because of this is there still—or again—life on Earth. An interesting analogy!
---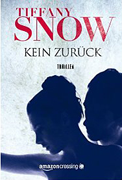 "Kein Zurück" (original title: "No turning back") by Tiffany Snow is the first part of a series around Kathleen Turner, whose neighbor is murdered and who has to realize that her boss, the lawyer Blane Kirk, might have something to do with it. Comedy, thrills, and a touch of 50 Shades of Grey.        
---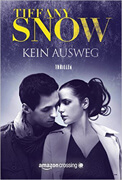 All good things are worth waiting for! On 8 March 2016, "Kein Ausweg" (original title: "Turn to me") was finally published as the second part of the Kathleen Turner series that started with "Kein Zurück"(original title: "No turning back"). And so continues the love triangle between Kathleen, Blane, and Kirk.
---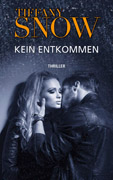 In August 2017, the third part of the Kathleen Turner series "Kein Entkommen" (original title: "Turning Point") was published, this time without a publishing house: I did the translation directly for the author Tiffany Snow. The editor of this German version was Daniela Dreuth, the cover was designed by Christian Wöhrl, who also did the proofreading.
---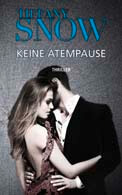 In May 2018 the fourth part of the Kathleen Turner series "Keine Atempause" was released, again in direct collaboration with the author Tiffany Snow and again edited by Daniela Dreuth and proofread and cover designed by Christian Wöhrl. Never change a winning team!
---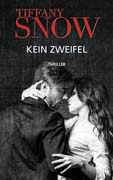 "Kein Zweifel", the fifth and last part of the Kathleen Turner series (original title: "Point of no Return") was published on December 4, 2018. All good things must come to an end!
---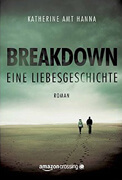 "Breakdown – Eine Liebesgeschichte" (original title: Breakdown: A Love Story") is a tragic, yet beautiful romance written by Katherine Amt Hanna, which plays out in a fictitious America after a ravaging influenza pandemic has devastated the human population. Happy ending guaranteed!
---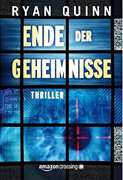 "Ende der Geheimnisse" (original title: "End of Secrets") is a thriller by Ryan Quinn about the CIA, the NSA, permanent surveillance, and our digital footprint …in a world where no one's secrets are safe!!          
---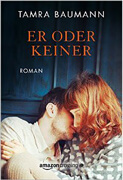 "Er oder keiner" (original title: "It Had to Be Him") is Tamra Baumann's first novel and tells the love story of Meg, Josh—and their daughter Haley. An enjoyable romance!
---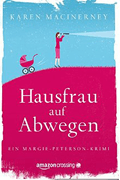 "Hausfrau auf Abwegen", my German version of "Mother's Day Out" by Karen MacInerney tells the story of Margie Peterson—housewife, mother, and private investigator—who stumbles into the world of transvestites and murder.     
---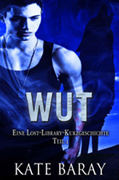 "Wut" (original title: "Rage") is a short story written by Kate Baray and appears alongside three novels as part of the Lost Library series. Aside from the translation, I was also responsible for arranging editing (by Kerstin Fricke) and proofreading (by Daniela Dreuth).                                  
---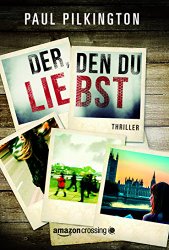 "Der, den du liebst" is the German version of "The One You Love", the first of a three-part thriller series by Paul Pilkington, and was published on 12 August 2014.        
---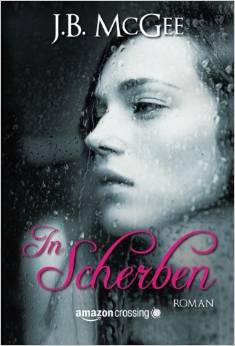 "In Scherben", a novel by J. B. McGee, translated into German by me, has been available on Amazon since 1 July 2014. The original title is "Broken" and it's the first part of the "This" series.     
---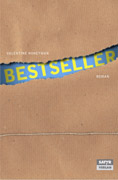 "Bestseller" is a novel by Valentine Honeyman, which I was privileged to translate into German for Satyr Ver­lag in Ber­lin. Edited by Volker Surman, the book, which was originally titled "Stalking Richard and Judy", was published in June 2011. A few reviews that also mention the quality of my translation may be found here (in German).