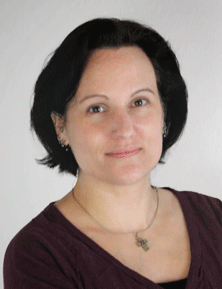 My name is Miriam Neidhardt. In 1998, I gra­dua­ted in Trans­la­tion for Eco­no­mics (Ger­man, English and Rus­sian) at the pres­ti­gious Johannes-Gutenberg Uni­ver­sity in Mainz, Ger­many, stu­dy­ing at the Faculty of Applied Lin­gu­is­tics and Cul­tu­ral Stu­dies in Ger­mers­heim.
In April 2011, I pas­sed the aca­de­mic legal lan­guage exami­na­tion at the Nürtingen-Geislingen Uni­ver­sity of Applied Sci­en­ces, and since June 2011, I have been aut­ho­ri­sed by the State Court of Hano­ver to pro­vide cer­ti­fied trans­la­ti­ons in Ger­man, English and Rus­sian of cer­ti­fi­ca­tes, qua­li­fi­ca­ti­ons, deeds, and other legal docu­ments that are nee­ded by public aut­ho­ri­ties and universities.
Before star­ting my degree I gai­ned prac­tical know­ledge of finance and taxes through working at the Finanz­amt Calw in Hirsau, Ger­many. Howe­ver, my true pas­sion has always been for medi­cine and I have acqui­red a pro­found know­ledge of a range of areas through self-study, inclu­ding thy­roid gland ill­nes­ses, autism, dia­be­tes, pregnancy, paediatrics, and allergies.
Since August 1998, I have been working as a free­lance trans­la­tor. In recent years, I particularly enjoy translating novels from English into German, editing novels translated from English into German, and proofreading German books.